Did you know that we learn best in context and real life situations ?
Discover a unique experience to learn French and take care of your health : French Yoga !
We offer these classes in a private setting or for corporate events
Classes can be conducted in a park or a studio
Our certified  teachers conduct classes in the French language for a fun immersive experience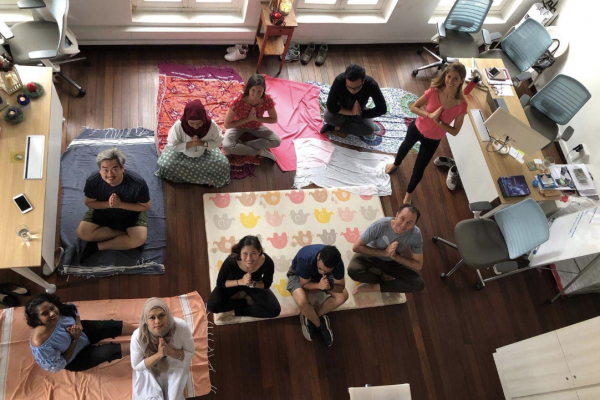 What does a French yoga class look like :
10 min to review the vocabulary used during the course (body parts, actions)
50 min of practice fully in French 
You want to try tomorrow ? Contact us now !