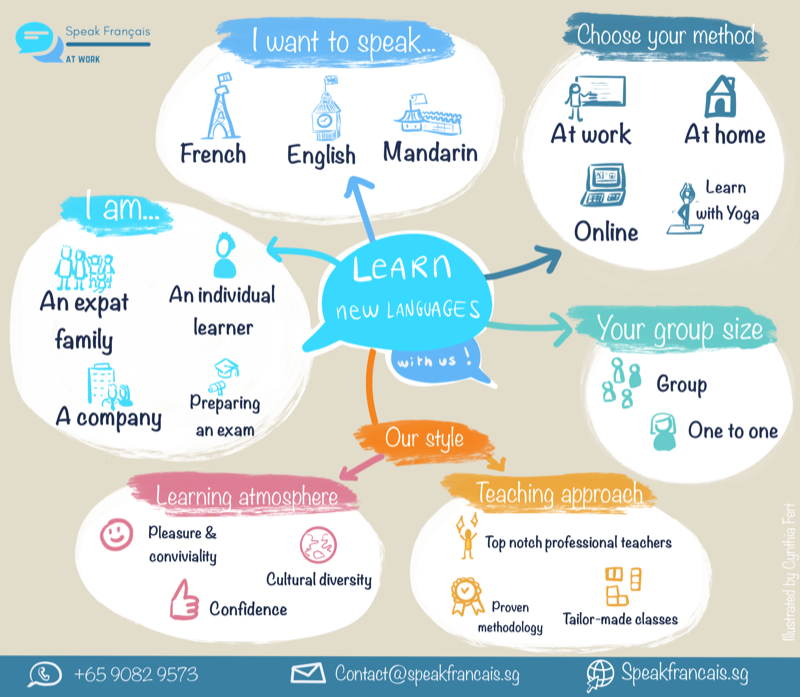 Speak Français was born in Singapore in 2017 and was originally dedicated to French trainings for corporates, individual learners and expatriates families. Our business has grown, and we are now able to provide you great ways to learn English and Mandarin too.
Our teachers are all native speakers, certified teachers with a strong teaching experience. They have dual background in corporate and teaching environment.
They offer trainings not only on language skills, but also on cultural differences, which are key to engage in a multicultural work environment.
Although our programs follow a proven academic language methodology, we make a point to provide a friendly and supportive atmosphere. Learning should be a pleasure!
Our classes are customized to your unique needs:
They are provided in your premises or given online,
You can choose to take individual or group lessons,
We adapt the pace and content to your learning objectives.