At Speak Français our teachers have a very lively and dynamic approach to the language. The emphasis is above all on oral communication, all in a relaxed atmosphere necessary for good learning.
1. Confidence: It's essential when learning a new language to actually speak it out !
We make a point to provide a friendly and supportive atmosphere, where students can express themselves with confidence and improve, without being judged or scared to make mistakes.
2. Learning should be a pleasure: research shows  that we remember best when we are active, having fun and engaged ! Every class is designed to be qualitative, engaging and on point, in a friendly and supportive environment.
3. Tailor made and customized courses:
Are you planning to move abroad for your career or family ?
Are you working with clients or French speaking colleagues ?
Your colleagues in Singapore are French?
Get in touch ! We craft and personalize our curriculum and programs to your unique needs.
4. Flexibility: you can choose to take individual or group lessons, adapt the pace and content to what suits you best.
We serve our customers as best as possible by adapting to their needs and possibilities in terms of schedules for the French classes.
5. Top notch Teachers
We believe that teachers should be relatable : they understand the corporate world and needs of professionals. That is why we select certified teachers with a strong teaching experience and academic record, but also outstanding people skills and international corporate experience.
6. Proven academic language methodology 
All of our programs are designed following a successful methodology for foreign languages. This framework provides a solid foundation for our quality.
It includes assessments to test your level, formative assessments, and graded assessments .
It allows us to :
keep track and evaluate your progress
adjust and adapt the content and pace, for optimal efficiency and performance.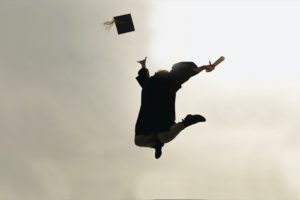 A few examples of programs
We can design programs specifically for your company:
For beginners:


Ignition program : 10 sessions (1.5 hour each)
Followed by 28 sessions (1.5 hour each) on introductory French for the workplace : how to introduce yourself, send an email, answer phone calls. etc.
For intermediates: 28 sessions (1.5h each) including : how to talk about your job, organize and lead a professional meeting in French.
For advanced:

Rehearsal and practice for presentations / speeches in French : we support you and provide feedback to your staff,  to be as accurate as possible (pronunciation, cultural sensitivity ) .
Conversation courses : practice speaking on advanced topics (news, society, etc.)